Frama is the smallest of the UK's 4 authorised franking machine manufacturers. However, don't let their small size fool you, they offer a complete range of models that compare favourably to the other suppliers.
For example, all of their new machines are Mailmark compatible, which gives you the best Royal Mail postage rates. They also offer a range of rental and lease contracts at competitive prices.
Their main strengths that set us apart from the competition are:
50% saving on ink
No postage top up fees
No tariff update fee
Engineer call out maintenance
Highest rated franking machine supplier on Trustpilot (score 9.4/10)
Genuine UK based service centre
Frama Freedom Plan – 6 year lease with break clauses at 2 and 4 years if not happy with our service
Award winning – We have multiple awards including Editor's choice, Office Oscar & Wealth & Finance
Frama Franking Machine Models
Unlike the other franking machine manufacturers, Frama does not formally separate their machines into low, medium and high-volume models. However, we've listed them below from lowest to highest volume.
Matrix F12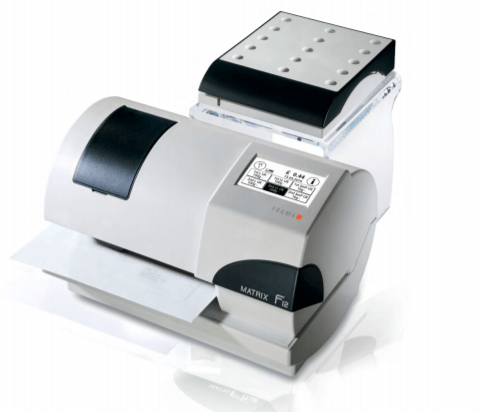 Up to 50 letters per day
Standard 2kg scale (5kg optional)
Pop-up weight display and automatic postage recalculation
Rental Price: From £30 per month
Matrix F22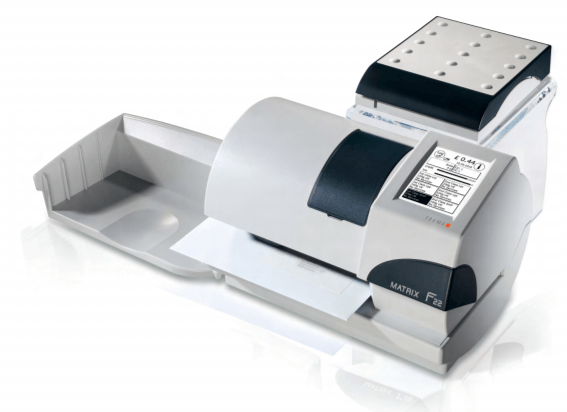 25 letters per minute
Letter thickness up to 10 mm
Online tariff service and downloads
Stack weighing mode for automatic recalculation of postage
Matrix F32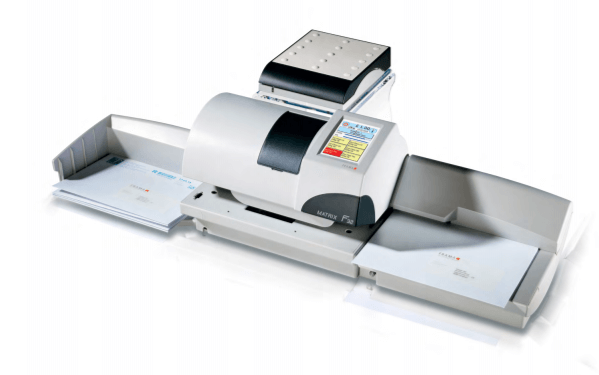 Up to 50 letters per minute
Semi automatic letter feeder
Letter thicknesses up to 10 mm
2kg integrated scale (5kg optional)
Matrix F42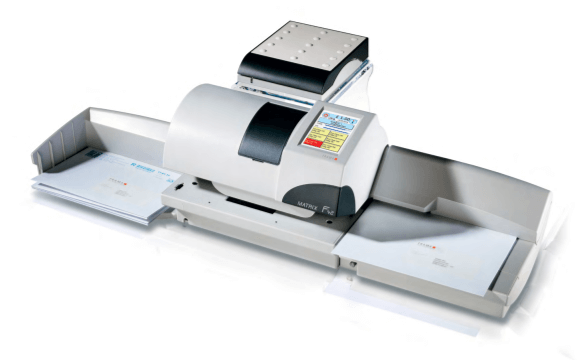 Up to 65 letters per minute
Semi-automatic (MFD) or automatic letter feeder
Auto-adjustment for letter thicknesses up to 10 mm
Integrated label dispenser
Matrix F62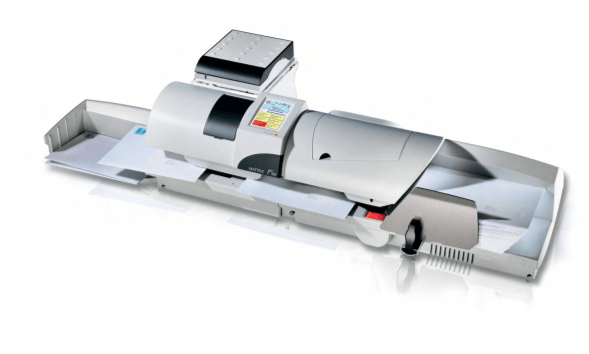 Up to 95 letters per minute
Automatic letter feeder
Large back-lit colour touchscreen display with 36 OneTouch functions
Always the latest postage rates thanks to online tariff updates via FramaOnline2
Matrix F82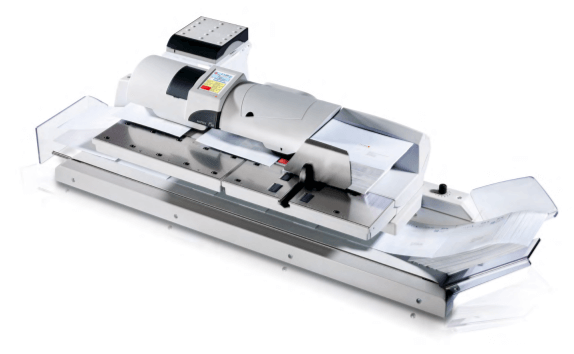 Up to 140 letters per minute
Automatic letter feeder
Integrated label dispenser
Bar graph indicators for postage credit and consumable levels
Company Background
Frama is an international company with its headquarters in Switzerland. Since it was established more than 45 years ago, the Frama Group has been providing solutions for the secure handling of sensitive and financial data.
Frama have drawn upon this extensive experience to providing a unique, secure email platform which ensures security for business email communication and compliance with GDPR legislation.
Frama RMail uses sophisticated 256-bit encryption to guard against email fraud and a patented Registered Receipt system to provide legally verifiable proof of delivery and content for all email communication.
Frama work with a number of high profile organisations including: Xerox, the Royal College of Nursing, P&O Ferries and Bank of America.
In addition, Frama RMail is endorsed by the Manchester Law Society, the Institute of Financial Accountants and the British Insurance Brokers' Association.
Frama Reviews
Frama has overwhelmingly positive reviews with a 9.4 out of 10 Trustpilot.
Positive
Excellent technical support.
Very impressive customer service.
Very good training.
Negative
They have no negative reviews of the company in the past two years.
FrankedMail.co.uk
verdict on
Frama
franking machines:
Range of Models: 5/5
Mailmark Compatible Machines: 5/5
Machine Prices: 3/5
Ink Prices: 5/5
Online reviews: 5/5
Final Score: 4.6 out of 5
Website: https://www.frama.co.uk/