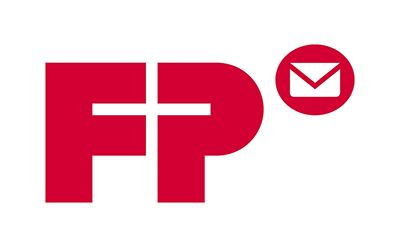 FP Mailing (Francotyp Postalia) is one of the smaller UK franking machine suppliers, but it's one of only 4 companies authorised to both supply and manufacture machines in the UK.
All of their current models are Mailmark compatible which means you get the lowest franked mail rates.
FP Mailing Franking Machine Models
FP currently has 7 different models which they divide into low, medium and high-volume machines.
Low Volume:
PostBase Mini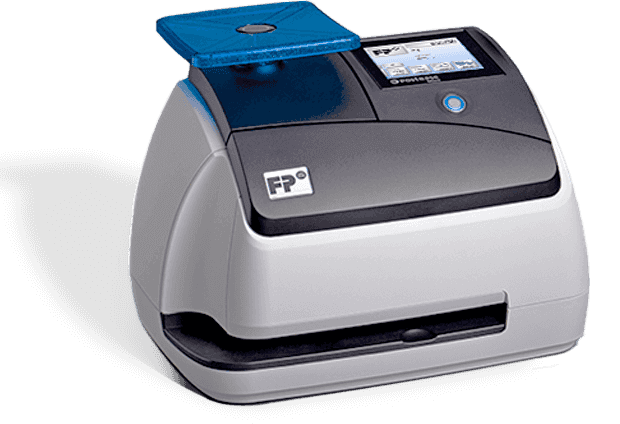 Scale with weighing platform
3.5 inch colour display
Up to 6 mm (0.23″) thick letters
Conveniently download the postage for franking online
PostBase Qi3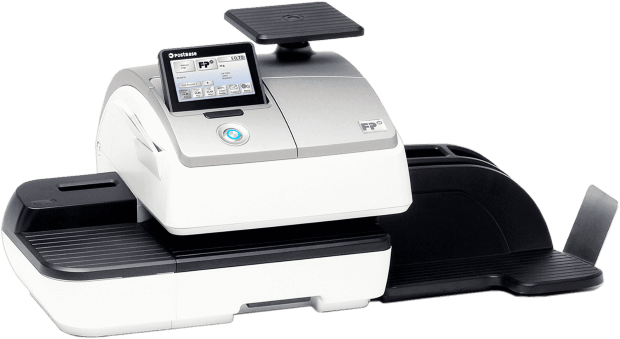 30 pieces per minute processing
4.7″ touch display
10mm letter thickness
Accurate internal 3kg scale
Medium Volume:
PostBase Qi4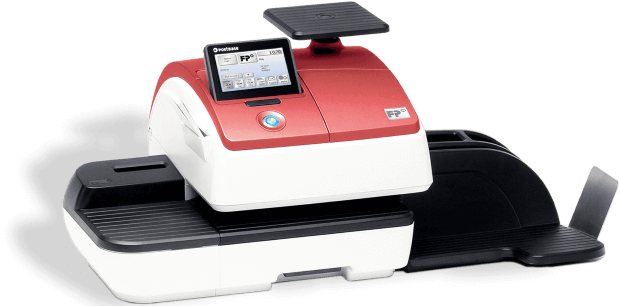 45 pieces per minute processing
4.7″ colour touchscreen
10mm letter thickness
Automatic feeder and sealer option
PostBase Qi6

65 pieces per minute processing
Integrated 5kg scale
Automatic feeder and sealer option
Differential weighing option
PostBase Qi9
85 pieces per minute processing
10mm letter thickness
Label dispenser as standard
Integrated 5kg scale (external scale optional)
High Volume:
PostBase Ten

110 pieces per minute processing, 90 in dynamic mode
Automatic feeder
Integrated 7kg scale
Label dispenser as standard
PostBase One

150 pieces per minute processing, 100 in dynamic mode
Up to 20mm letter thickness
Automatic feeder and dynamic weighing options
7kg postage scale
FP Mailing Advantages
Customer support team based in the UK.
24/365 Teleset data centre for downloads
Automated remote machine support
Account manager for all customers
Equipment manufactured near Berlin, Germany and supported from Dartford, Kent
FP Mailing Reviews
Positive
"Good machine quick delivery." – British Packaging via Trustpilot
"Excellent customer service!" – Yvonne via Yelp
Negative
"This company will tell you anything to get you to rent a meter." – Mike via Yelp
"Bit of a rip off really, the machine uses Ink cartridges that you can buy for £10 and you are charged well over £100 for." – Declan via Facebook
FrankedMail.co.uk
verdict on
FP Mailing
franking machines:
Range of Models: 5/5
Mailmark Compatible Machines: 5/5
Machine Prices: 3/5
Ink Prices: 3/5
Online reviews: 4/5
Final Score: 4.0 out of 5
Website: https://www.fpmailing.co.uk/