The Neopost IS-280c Franking Machine is their entry-level machine for small businesses. Below we have a look at prices, specifications and features along with how to get good deals on IS-280c ink and give our review.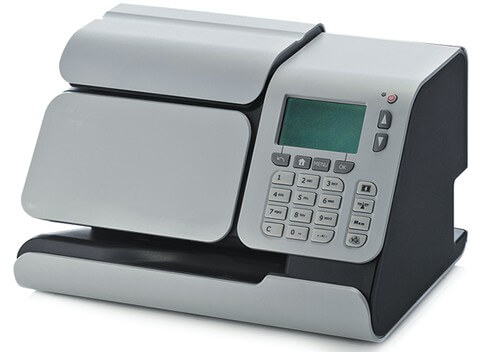 IS-280c Prices
Rental Price: Withheld at Neopost's request
Used Purchase Price: Withheld at Neopost's request
New Purchase Prices: Not listed
For more see: 2018 Franking Machine Prices & Franking Machine Rental.
IS-280c Features & Specs
Designed for businesses sending up to 100 items per day
Weigh platform: 2kg scale
Maximum envelope thickness: Up to 8mm
Job imprint memories: Up to 9
Advertising slogans: Up to 10
PIN number security: up to 10
Machine weight: 2.9kg
Postage Rate Wizard
Monitor, track and control your postal expenditure and receive low ink alerts with MyNeopost.
Can be re-credited on-line with postage 24 hours a day, 365 days a year.
Mailmark compatible machine
Comparable models from other franking machine suppliers: Pitney Bowes DM60, FP Mailing PostBase Mini and Frama Matrix F12.
IS-280c Ink
Note: Royal Mail now mandates that all franking machines in the UK now use blue rather than red ink.
Unofficial Compatible Ink
Name: Royal Mail Approved Compatible Neopost IS240, IS280 Autostamp 2 blue non-fluorescent Ink Cartridge
List Price: £36.75
Available: Amazon
Please note that Neopost does not recommend using any off-brand or unofficial ink cartridges. If you use one, you do so at your own risk and may also void your warranty.
Neopost IS-280c Franking Machine Review
Neopost IS-280c Franking Machine Review Score: 5/5
FrankedMail.co.uk
has given the Neopost IS-280c a perfect score of 5 out 5 since since it is the cheapest new franking machine you can lease and offers a whole host of standard features.
For more see: Official IS-280c user guide