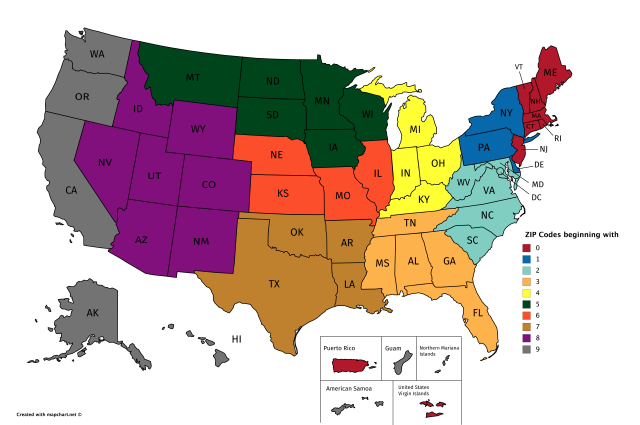 Map created by reddit user spiderkid319
The map above shows US states by the first digit used in their ZIP codes. Not surprisingly, the numbers start from 0 in the east and get higher the further west you go.
You can look up any ZIP code in the US from the USPS here.