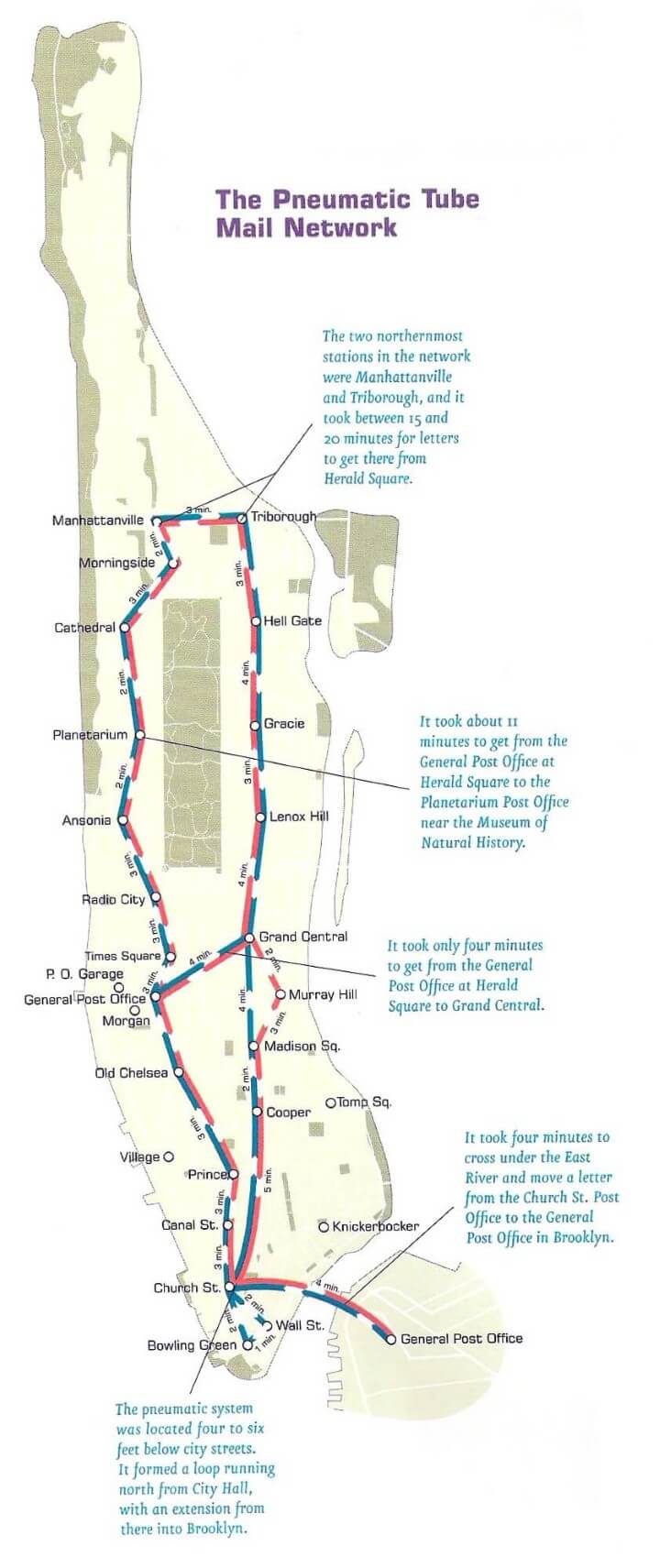 Map by Kate Ascher published in The Works: Anatomy of a City
The map above shows New York's Pneumatic Tube Mail Network, which operated between 1897 and 1953. Unlike London's Mail Rail, the system used Pneumatic tubes, not trains to transport letters.
At its peak the network stretched up both sides of Manhattan all the way to Manhattanville on the West side and "Triborough" in East Harlem, forming a loop which ran just a 4-6 feet below street level. It would take letters around 20 minutes to get from the General Post Office to Harlem.
However, similar to London's Mail Rail, the economics of using pneumatic tubes compared to cars just did not make sense. For example, breakdowns often meant digging up whole streets to just to retrieve mail. And ultimately, the system was finally fully shutdown in 1953.
A few other facts:
Operators of the system were called "Rocketeers".
Each canister could hold 600 letters and would travel up to 35 miles per hour.
At the peak, the system carried 95,000 letters a day, representing 30% of all mail in the city.
The total system comprised 27 miles of tubes, connecting 23 post offices.
It had set hours of operation: 5am to 10pm on weekdays, and 5am to 10am on Saturdays
You can learn more about the system from and Kate Ascher's The Works: Anatomy of a City and Then & Now: NYC's Pneumatic Tube Mail Network.