The Pitney Bowes DM300M franking machine is one of Pitney Bowes' popular mid-volume models offering a step up from the DM220i but not quite as expensive as the DM400M.
Below we have a look at prices, specifications and features along with how to get good deals on DM300M ink and our review.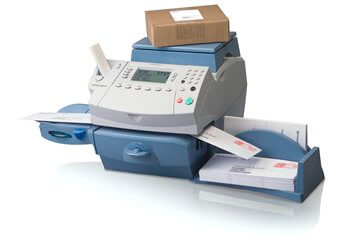 DM300M Prices
For more see: 2018 Franking Machine Prices & Franking Machine Rental.
DM300M Features & Specs
Previous models: DM300c
Also sold as: Mailbase+, FM30, IMS 300, DP 290, JET290m, DP355
DM300M Ink
Note, Royal Mail now mandates that all franking machines in the UK now use blue rather than red ink.
Official Ink
Unofficial Compatible Ink
Please note that Pitney Bowes does not recommend using any off-brand or unofficial ink cartridges. If you use one, you do so at your own risk.
Pitney Bowes DM300M Franking Machine Review
Pintey Bowes DM300M Franking Machine Review Score: 4/5
FrankedMail.co.uk
has given the Pintey Bowes DM300M a score of 4 out 5 because it's a very good franking machine but there's not a huge amount to separate it from the DM220i or DM400M.
For more see: Official DM300M webpage